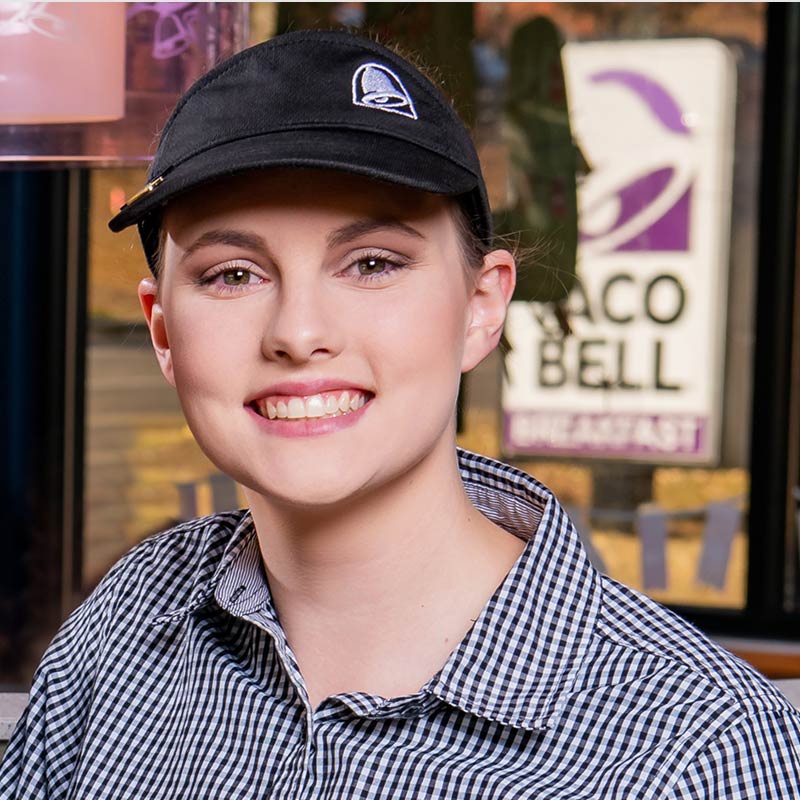 My name is Bailey Weber, and I have been with Tacala for almost 2 years. I started my Taco Bell journey as a Team Member in Montevallo, Alabama. I have worked hard and focused on replicating the good example that was set for me by my Restaurant Leaders and Area Coaches. Their examples and coaching helped me earn my new role as the Assistant Restaurant Leader at our new Greystone location. I'm proud to now be the one setting the example for our future leaders and leading our Greystone team to strive for excellent product quality and customer service every day!
Favorite Taco Bell Menu Item: Taco Salad with Steak
If you could design a sauce packet, what would it say? Taco, Blast and Sauce-tastic!