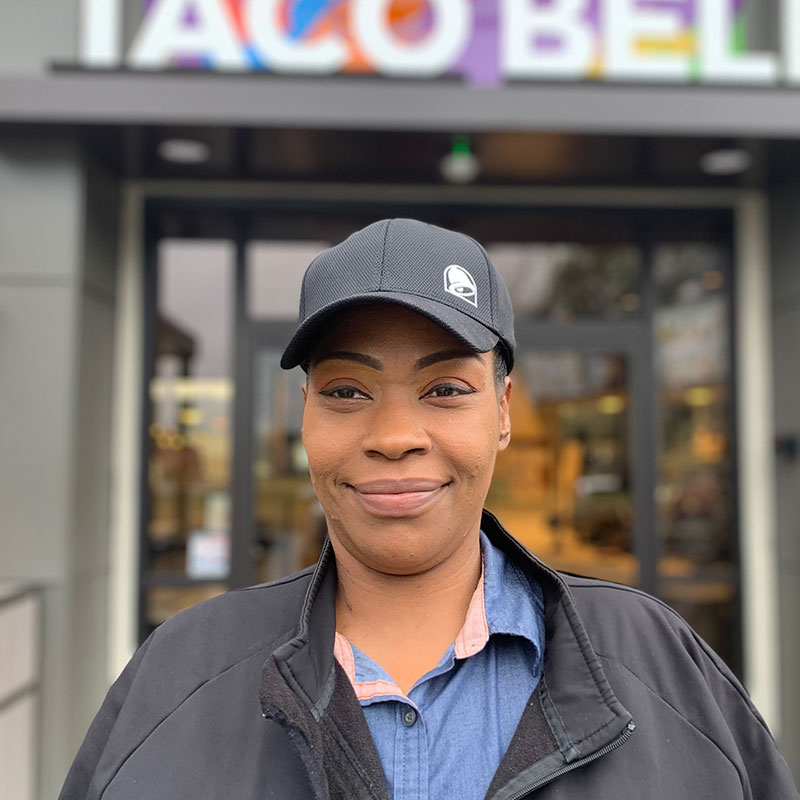 I am Michelle Holley, and I am 23 year veteran of Taco Bell. I have worked with Taco Bell Corporate and other franchisees, but the past few years at Tacala have been my favorite! I joined Tacala as a Restaurant Leader in Alex City, Alabama, and I have recently been promoted to Restaurant Director overseeing our Chelsea, Alabama location as well. Tacala has given me the piece I was missing to my leadership puzzle, and I now understand what it means to be a leader and put my team first. It is my passion to train, develop and build confidence in others, the same way Tacala has helped me grow into a positive leader.
Favorite Menu Item: Chicken Bowl
Sauce Packet: If you smile on the outside, you will feel it on the inside!