In 2019 our Human Resources and Loss Prevention Team launched the Safety Ambassador program to increase our safety in each restaurant and prevent accidents for an overall better experience for our teams and our customers!
In honor of National Safety Month, Safety Ambassadors, Jacob Goldberg, Emanuel Gulley, and Denise Johnson are sharing their love for safety along with their best safety tips!
"As a Safety Ambassador, it is my job to lead by example, communicate safety protocols and encourage the team to make safe decisions throughout each shift to help keep my team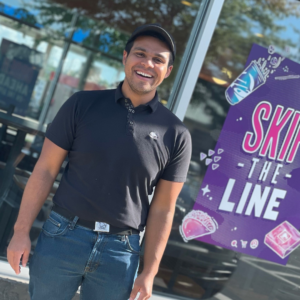 and our customers safe from danger and injury.
I would encourage everyone to become a Safety Ambassador if they are given the opportunity. Being a Safety Ambassador teaches you responsibility and leadership skills and provides a way for you to show your teammates how much you care. My passion for safety comes from my love for my team and my customers. Everyone on my team is very important to me, and as the Safety Ambassador I take pride in keeping us all safe! Many of our customers are regulars, and we have come to know them by name and sometimes even their favorite menu items. It is important to me that everyone who visits our restaurant feels safe and has an enjoyable experience. Staying safe creates a better experience for our team and most importantly, our customers! Safety is not exclusively about using a wet floor sign or wearing a back brace when lifting heavy boxes. It's also about food safety, good communication and teamwork! Creating a safe culture in the restaurant takes proactive teamwork, and being proactive prevents accidents! Restaurant safety is very important, because even small decisions can lead to dangerous, life altering accidents. Every aspect of the restaurant requires safety: wearing slip resistant shoes, washing your hands, using wet floor signs, checking the food temperatures and hold times, etc. Safety never stops!"
– Safety Ambassador, Jacob Goldberg from Store #029132 in Calera, Alabama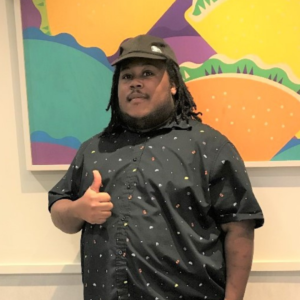 "As a Safety Ambassador my job is to oversee the safety of the store and continuously remind my team about the importance of safety in the workplace. I host safety huddles to review safety procedures with my team, and I am responsible for keeping all safety equipment updated and functioning properly in the restaurant.
I am a strong advocate for workplace safety after being hurt at a previous job. I don't want anyone else to experience a painful injury like I did. Being safe in the restaurant ensures steady, smooth production and helps to keep our team healthy and our customers happy and full of their Taco Bell favorites! Making safety a team effort makes us a stronger restaurant. When we are safe, we prevent injuries, which helps keep everyone on the team working. A safe team leads to a fully staffed team, which leads to a happy team with happy paychecks."
– Safety Ambassador, Emanuel Gulley from Store #037161 in Albany, Georgia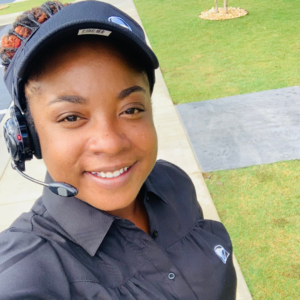 "As a Safety Ambassador I take pride in keeping safety first for my team! When discussing safety with my team, I demonstrate each procedure to show everyone the correct way to complete our tasks safely. It is important to practice safety daily, because we work in a fast-paced environment with many opportunities for injury if we aren't being careful. Together, we can stay safe!"
-Safety Ambassador, Denise Johnson from Store #037419 in Columbus, Georgia
Top Safety Tips From Our Safety Ambassadors:
Always wear a back brace when lifting heavy boxes.
Never cut towards yourself when using box cutters.
Use fry goggles and proper gloves when operating the fryer.
Always use the wet floor sign after mopping!
If you see something, say something. Good communication can prevent major accidents!
Be careful! Proceed with Caution.