Freedom is never free, and we are incredibly grateful for all of our military veterans and their families! Many members of our Tacala family served in our armed forces, and we are honored they chose to now serve their communities as a part of our team.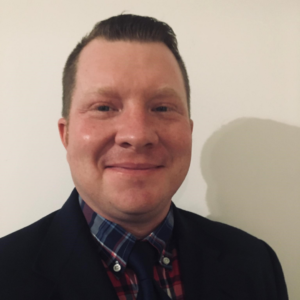 Market Training Leader, Shad Scheffer is currently leading our new West Macon Team in Georgia and has previously led our Watson Boulevard, Russell Parkway, and Zebulon Road Teams. Shad served in the United States Army from 2000-2005. In his 6 years of military service, he served in Operation Enduring Freedom, Operation Anaconda, and Operation Iraqi Freedom, and he was stationed in Germany, Spain, Italy, Pakistan, and a few other countries. Shad comes from a military family, and he made the brave decision to join the Army as a small child. His father was in the Army, and he always looked up to him as a modern-day warrior. Shad says, "After serving my country, Tacala's motto, Here To Serve, is second nature to me. I believe in order to serve others, you must believe in something greater than yourself, and I am grateful for the Army for giving me the experience to learn this first hand. The military also taught me to always lead from the front, to work as a team, and to always take care of my fellow soldiers." Before enlisting in the Army, Shad worked for Tacala throughout high school. After his military service ended his former Restaurant Leader, who has been promoted to an Area Coach, asked him "Are you ready to come back home?", and Shad quickly replied "Absolutely!" We are incredibly grateful for Shad, and we are honored to have him consider Tacala as home!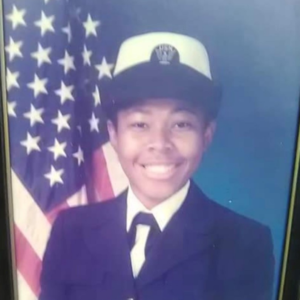 Greta Aaron is a Restaurant Leader leading our KFC Team in Montgomery, Alabama, and she has worked with Yum Brands representing Taco Bell and KFC for over 20 years. Greta served in the U.S. Naval Reserves for 9 years. She decided to join the military as a means to pay for her college education, and she found that the Navy was the best fit for her. Greta was set to deploy to serve in Operation Desert Storm, but her orders were canceled just days before her deployment. Greta said, "The military teaches teamwork and commitment, and these are both very important skills needed for the success in any business, career, or life goal. Now when I am faced with life's challenges, I remind myself of the difficult experiences and obstacles I conquered during my time in the Navy, and I know I can overcome anything life throws my way."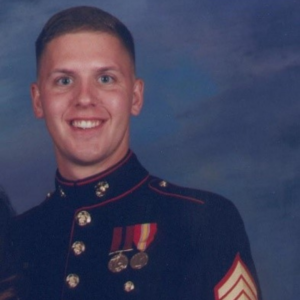 Eric French has worked at our Restaurant Support Center in Birmingham, Alabama for over 23 years and is currently our Manager of Business Analytics. He helps to ensure the integrity of our restaurant data, and combines each store's numbers for our daily reports. Before joining the Tacala family, Eric served in the United States Marine Corps from 1991-1998 as a Marine Corps Musician. After completing boot camp, the School of Infantry, and the School of Music, he was first stationed in Albany, GA at the Marine Corps Logistics Base.  When he re-enlisted he was sent to Irvine, CA.  While there with the 3rd Marine Aircraft Wing Band he had the opportunity to play for many dignitaries, at the Reagan Presidential Library, and even in a couple of movies. He decided to join the military as a means to fund college and receive benefits, and that brave decision has paid off for him and his family. Eric said, "The Marines taught me to learn quickly and adapt to change, and that has helped me be successful in my career with today's ever-changing technology."  When he chose not to re-enlist the 2nd time, Eric and his wife decided to move closer to her hometown of Montevallo, Alabama, and he joined Tacala's IT Department.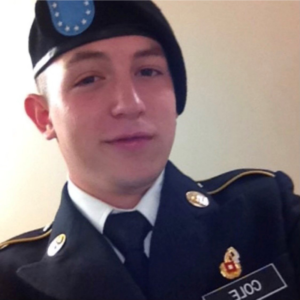 Brian Cole is a Shift Leader in Middlesboro, Kentucky, who served 6 years in the Army National Guard after he and a few of his friends decided to enlist and serve together. Brian said, "My overall experience with the Army National Guard helped mold me into the person and leader I am today. The military put me through a leadership course, that I am now able to apply to my job as a Shift Leader." Brian joined the Tacala family 5 years ago after his military leadership recommended he apply at Tacala after he decided not to reenlist. Brian says "I am grateful for my military experience, and I still keep in contact with my military family to share advice and help each other with different day to day problems."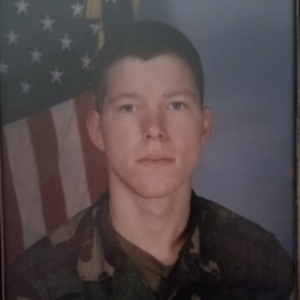 Market Training Leader, David Brown leads our East Brainerd Team in Chattanooga, Tennessee, and he comes from a long line of military soldiers in his family. He served in the United States Army from 1987 – 1992, and he served in Thailand, Korea, Panama and Iraq. David led many classified missions, and he credits his military experience to helping him become a great leader, motivator, and team trainer.
Micah Thornton is a Restaurant Leader in Lakeway, Texas who served in the United States Army as a member of the 82nd Air Born from 2000 – 2004. Micah comes from a long line of military men, and he followed the family tradition seeking discipline and a stepping stone to transition into being an independent adult. He served as a Signal Support System Specialist making sure all computers, phones, and radios stayed operational. He also served overseas in Germany and Korea completing their assault courses and earning his jump wings. Micah said, "The military taught me punctuality, accountability, leadership, team building, problem solving skills, and much more! I would encourage anyone that doesn't know what they want to do in life to give the military a try. The military gives you a sense of belonging and an extended family that will always be there for you. The military helped me find who I was as a person and build on it. After leaving the military I went into restaurant management, and applied the lessons I learned during my service to my new career. I feel fulfilled, and I truly enjoy what I am doing as a Restaurant Leader. I have been with Tacala for three years now, and one of my goals is to become an Area Coach. I am proud to work for a company with positive metrics, steady growth, and room for advancement."
Remember to thank a veteran today & everyday! Their bravery is unmatched, and their service and sacrifices can never be repaid!