Serving others and giving back is part of our company DNA! Our Tacala Teams live out our Here To Serve motto all year long by serving our customers, our teams, and our communities with uncommon kindness, but our heart of service is multiplied during the holiday season. Many of our Tacala Teams chose to celebrate the holidays by serving others, giving back, and spreading joy to make a difference in their local communities.
Our W.S. Young team donated lunch for the students and faculty at Richard Milburn Academy in Killeen, Texas to celebrate the holidays and a successful school semester.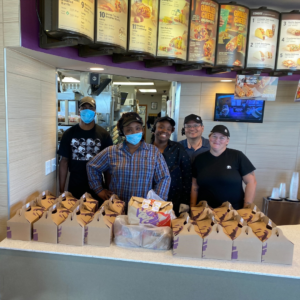 Restaurant Leader, Austin Graham and Assistant Leader, Bryson Cochran from Fort Oglethorpe, Georgia delivered lunch to the Catoosa County Police Department to spread holiday cheer and thank them for their service to their local community.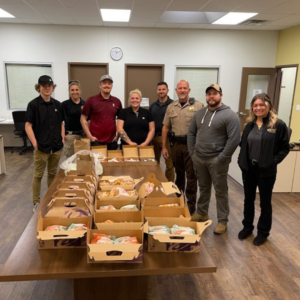 Team Court Street in Florence, Alabama donated food and water to a local shelter helping women and children in need.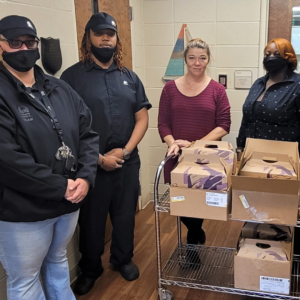 Shift Leader, Willie Howard served lunch to his local Fire Department on behalf of his team in Milledgeville, Georgia.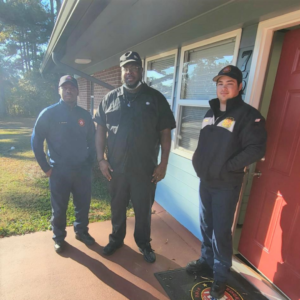 Our Teams in Kentucky volunteered with Gourmet Agape, a local food truck that feeds community members in need. Together they served meals to 250 people!  Our Kentucky Teams also continued a six-year tradition of providing Thanksgiving and Christmas meals for two local families in need of help.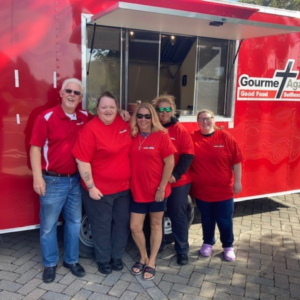 Our Teams in Dalton, Georgia sponsored their local Boys and Girls Club's after school programs.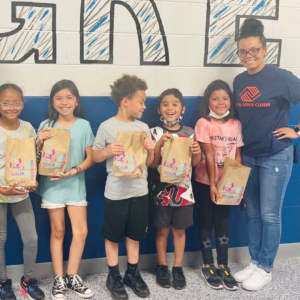 Team Mitt Lary in Northport, Alabama served Taco Bell snacks to teens at Tuscaloosa High School.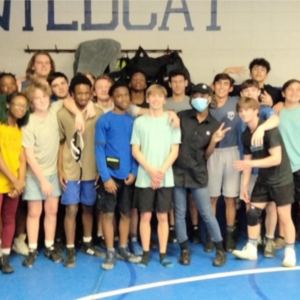 Restaurant Leader, Tony Taylor delivered lunch to his local Fire Department in Tuscaloosa, Alabama.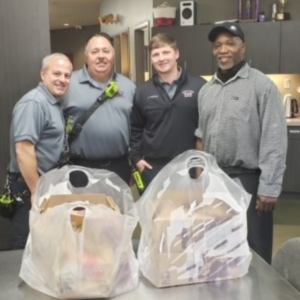 Our Birmingham Restaurant Support Center employees spent a day serving at the Jones Valley Teaching Farm(JVTF). The JVTF serves students in the greater Birmingham area by providing hands on learning experiences and real-life examples to apply to their classroom studies through gardening. Our teams served at the teaching farms at Hayes K-8 School and Henry J. Oliver Elementary School mulching pathways, pulling weeds, and helping make the schools beautiful and safe for students to learn and garden. In addition to serving, our teams donated gardening equipment to JVTF on behalf of Team Tacala Charities.