To celebrate Valentine's Day, some of our Tacala couples are sharing their Tacal-entine stories about how they met, Taco Bell date nights, and how Tacala has impacted their relationships.
Lacie Jones, Columbiana, Alabama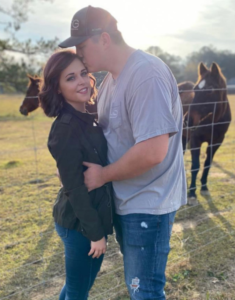 Market Training Leader, Lacie Jones never thought she would meet her Mr. Right in the Taco Bell drive-thru, but love has a funny way of surprising you!
Lacie said, "When I was an Assistant Leader at the Taco Bell in Calera, Alabama, my now boyfriend, Gabe would come through our drive-thru pretty frequently, and we would always chat for a quick minute. One night he came through the drive-thru and ordered a Crunchwrap Supreme and a bottle of water. When he got to the window we started chatting, and he asked for my number. He later told me that he didn't think I would give him my number, but it was worth taking that leap of faith. We began texting and getting to know each other, and we quickly realized we both really liked each other. That was 2.5 years ago, and we have been together ever since!"
Throughout their relationship Gabe has consistently visited Lacie at work and planned dinner or lunch dates for them during her break. Sometimes Lacie makes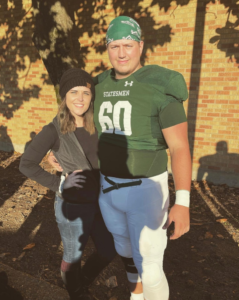 him his favorite Crunchwrap, and other times he'd surprise her with food from some of her other favorite restaurants. Gabe now goes to college out of state, but he still finds time to visit Lacie at work and surprise her with flowers and candy. When he is in town they plan dates around Lacie's work schedule. They are both very busy, but they make each other a top priority and talk every night via FaceTime.
Lacie says Gabe loves Taco Bell swag just as much as she does, and he often steals her water bottles and other fun swag from Tacala's Conferences and North Star and Golden Bell trips.
Lacie and Gabe think it would be fun to incorporate Taco Bell into their wedding reception one day to pay tribute to how they met & spent many date nights!
Prince and Lisa Agyemang, Knoxville, Tennessee
Prince & Lisa Agyemang met and became best friends while working at Taco Bell in Knoxville, Tennessee. They began dating in 2014, and are now married with 3 children. Lisa is the Restaurant Leader at our Walker Springs location, and Prince was recently promoted to Area Coach. They are playfully competitive and would often try to outrank each other when they were both Restaurant Leaders.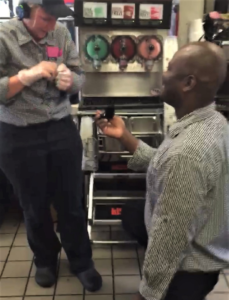 Some of their favorite memories throughout their many years with Taco Bell are meeting each other, getting engaged, having children, and taking them to Walt Disney World on Tacala's North Star Top Performers Trip. Prince surprised Lisa at work and proposed to her in front of the freeze machine, and they got married in Hawaii when Prince won Taco Bell's Golden Bell trip. They both agree one of their favorite parts about working together is traveling together for market meetings, company conferences, and Tacala North Star trips! They have enjoyed Tacala North Star trips to Alaska, Hawaii, and Walt Disney World, and they are hoping to go to Jamaica.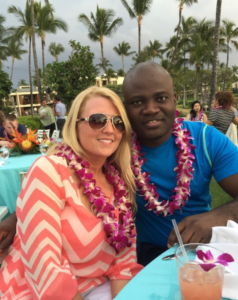 The Agyemangs value a strong work/life balance and set aside time away from work to focus on their marriage and their family. As a family, they enjoy eating out and taking road trips near and far in their RV. Prince keeps the romance alive by sending Lisa flowers and fruit bouquets.
Lisa said, "It has been a great experience working at Tacala together. We understand what each other's jobs entail, which makes it easier to celebrate each other's wins and encourage each other through every challenge. We have the same goals and are committed to moving forward in the same direction. This connection provides a sense of unity, and we appreciate how Taco Bell brought us together!"
Mike and Monika Howard, Birmingham, Alabama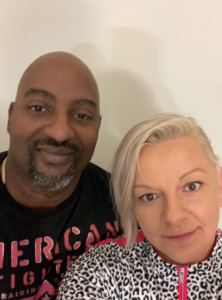 Mike and Monika Howard are both Area Coaches in the greater Birmingham area, but before moving to Alabama, they met fourteen years ago at our Taco Bell location in Pigeon Forge, Tennessee. At the time Monika was the Assistant Leader, and Mike was also working in the restaurant industry but with a different quick service restaurant chain. Since then Monika recruited Mike to join her in the Tacala family!
Mike said, "Before meeting Monika my bachelor dinners consisted of take out, take out, more take out, and the occasional bowl of cereal. When we were dating I took her out to dinner a lot, but when things started to get serious, I was determined to impress her by cooking her breakfast. I thought pancakes would be easy, but back then I did not know the difference between a tablespoon and a teaspoon. Needless to say, the pancakes were awful! I threw mine in the trash immediately, but Monika appreciated my effort so much, that she ate her entire plate, even though she had to pour a whole bottle of blueberry syrup on top just to get them down. When she finished all of her pancakes, she simply smiled and said thank you, and that was the moment I knew I was looking at my future wife. I called my mom later that day and told her I was going to marry Monika."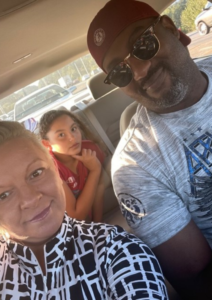 They both enjoy working for the same company, because it helps their professional lives align and they understand each other's goals to better support each other's careers. They admit keeping a good work/life balance can be tough, but they work hard to communicate, encourage each other, share advice, and keep their relationship constantly evolving. They share their schedules and challenges with each other to prevent rearranged schedules or late work nights from becoming a problem for their relationship. Monika has over 20 years of Taco Bell experience, and Mike has 25 years of management experience, making them one of each other's best business resources. They succeed and stumble as a team, because they agree to "live it together."
Mike says if he could design a custom Taco Bell sauce packet for Monika it would be diablo flavor and would say "Volcano!", because she erupts if her area is not green on the Tacala Traffic Light report. The Howards are very competitive with each other, and they both strive to be the best! Mike said, "Monika does not like being behind me on the Traffic Light report!" But Monika quickly responded, "That doesn't happen often, so we don't have to worry about it!" When they aren't working they try to unplug and focus on their marriage and their family, but they have both been known to login and check their reports for bragging rights even while on vacation. Monika recently won Taco Bell's Golden Bell Award, which includes a trip to Maui for her and Mike and gives Monika the ultimate bragging rights!
The Howards are looking forward to making more Taco Bell memories and earning more Golden Bell and Tacala North Star trips together.