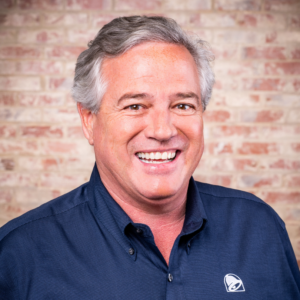 It's hard to define the role of a Chief Executive Officer, CEO for short, with one sentence, but for illustration purposes, let's compare the CEO to the conductor of an orchestra. The conductor helps source the talent, encourages them to improve their skills and reach their full potential and finally directs all of the talented individuals to work together to create beautiful music, Meet Joey, Tacala's President and CEO of Tacala and our conductor!
Joey was raised in Monroeville, Alabama and graduated from Monroe Academy before attending Auburn University, where he studied business and accounting. After graduating from Auburn, he moved to Birmingham, Alabama and worked for 15 years at Ernst & Young, a public accounting firm. When Joey was ready to leave the public accounting world, he met with Tacala's founders, Dick Reese and Don Ghareeb, and made the wise decision to join Tacala in May of 2001 as our CFO! Joey served as Co-CEO alongside Tim Morrison from 2017 until Tim's retirement in December 2022.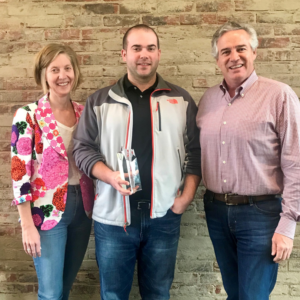 "My favorite thing about Tacala is our people! I have the privilege to spend time with Taco Bell Corporate and many other franchisees, and all of them rave about our team. Tacala is a special group of people, and I am thankful to be a part of this great family."
Under Joey's leadership the past 22 years, he has helped grow Tacala's footprint by over 200 locations, secure Taco Bell's highest franchisee recognition, the 2019 Glen Bell Award, and reinforce our Here To Serve culture.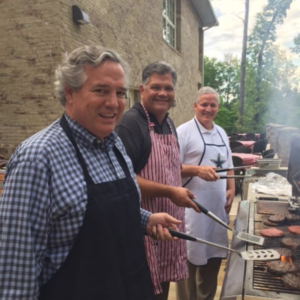 "I would describe the culture in our organization as a culture of giving. Our motto is here to serve, and that means serving our customers, serving our team members, and serving our community. Tacala has changed a bunch in 30+ years, from one store that Don Ghareeb started in Columbiana, Alabama to being over 300 stores now, and I think our servant attitude and servant leadership is what's allowed us to be very successful. What I want to see with Tacala 5-10 years from now is continuing the course, and if we continue to do the right things every day, take care of our customers, and take care of our people good things will continue to happen."
Joey is passionate about serving others, giving back, and the fundraising our restaurants do for The Taco Bell Foundation. "Fundraising and business go hand-in-hand, because it teaches our employees how important giving back is. It's not just about the money we make as a business, but it's about what we do to make a difference in people's lives. It is our responsibility to be giving back."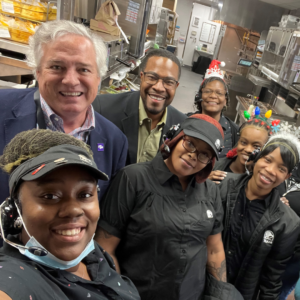 "I love and respect Taco Bell's ability to continually evolve in marketing and product development to meet the next generation of customers. This takes great leadership, which I believe we have at Taco Bell, like Chief Global Brand Officer, Sean Tresvant, who spoke at Tacala's 2022 North Star Leadership Conference. He rocks!!"
In addition to leading Tacala, Joey also leads the largest Taco Bell franchise operators' group, also known as, the BIG 12, serves as the Vice-Chairman of the Foodservice Insurance Group, a large insurance captive that provides property and casualty insurance to organizations including Tacala, and is the President of Tigers Unlimited Foundation on behalf of Auburn Athletics! War Eagle!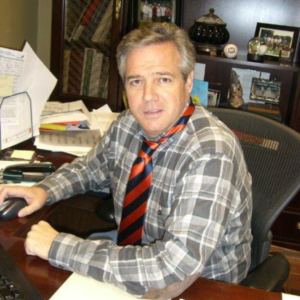 Joey's not just an Accounting wizard and an Auburn fanatic, he also has special musical talents. Joey would say he can "carry a tune", but he's just being modest. In his younger years he was an avid bowler and pitched competitive slow pitch softball. When not working or eating his favorite Taco Bell chicken quesadillas with extra chicken and extra sauce, he likes to cheer on his Auburn Tigers at all sporting events, travel to warm places, and dream of the late great Meximelt!
"Tacala's goals for 2023 include continuing to be the best large Taco Bell operator in the system according to the brand's metrics and opening another 12 new restaurants, bringing our total number of locations to 360. This growth will allow us to add new team members and create additional opportunities for advancement."
We appreciate everything Joey does to keep our Tacala Orchestra performing harmoniously, and we look forward to many more years with him on the podium!