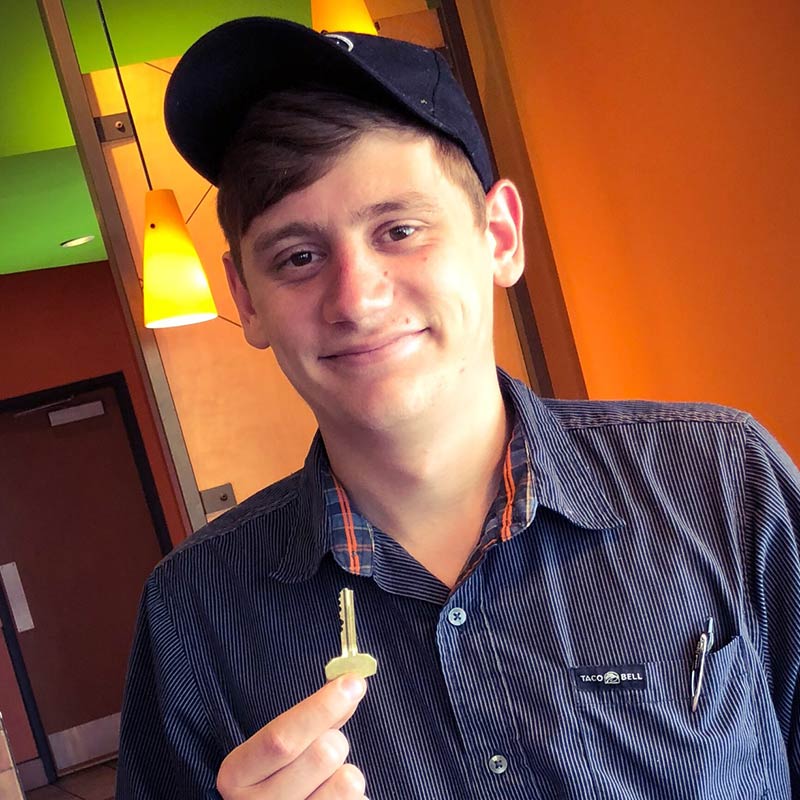 Hey! I'm Trey Dillard, but everyone calls me Freddy. I'm currently the Restaurant Director for our Alabaster and Calera, Alabama locations. I love being a part of the Tacala Team because Tacala believes in me. They believe in all of their people! I started my taco career in 2016 as a Team Member, and because I was surrounded by great leaders who believed in me and wanted to see me grow, I was able to learn the business and work my way up. Tacala is committed to helping me achieve my goals, and that's why I am certain I will achieve my goal of becoming an Area Coach!
Fun Fact: Tacala will always be a special place for me and my family, because through Tacala I met my fabulous wife, Paige!
Favorite Taco Bell Menu Item: Soft Tacos
If you could design a sauce packet, what would it say? Mild? More like Wild!