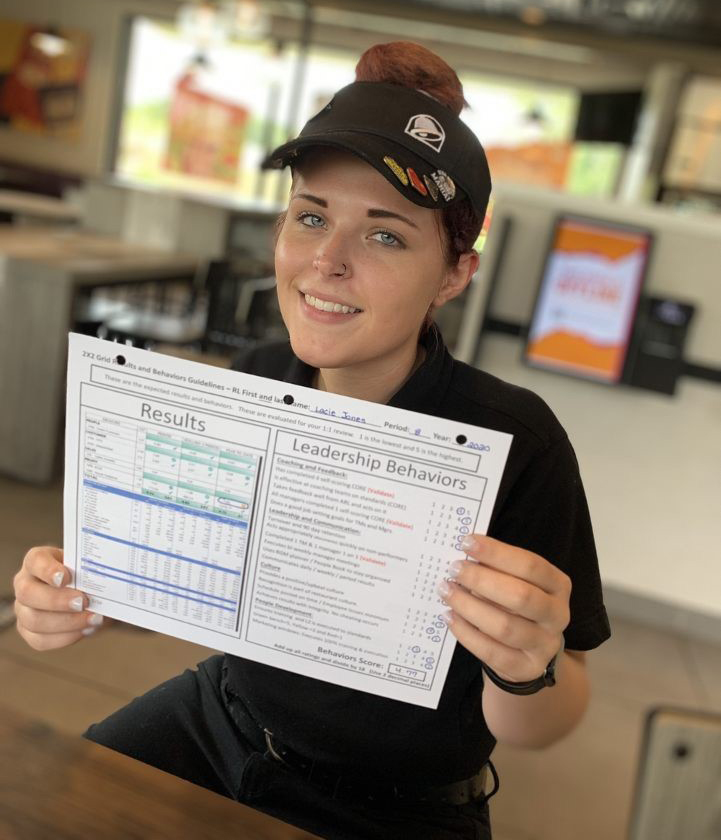 Lacie Jones joined the Tacala family in 2018 and has quickly worked her way up to Market Training Leader in Columbiana, Alabama. In her first year as a Restaurant Leader, she was a North Star Winner and earned her spot in Taco Bell Corporate's Golden Bell Top 100, and her goal is to win again in 2021! Lacie is motivated by her team and works hard to help them succeed and progress within Tacala and in life!
What is your favorite Taco Bell menu item: Rolled Chicken Tacos
If you could design a sauce packet, what would it say? Keep Smiling Sunshine!