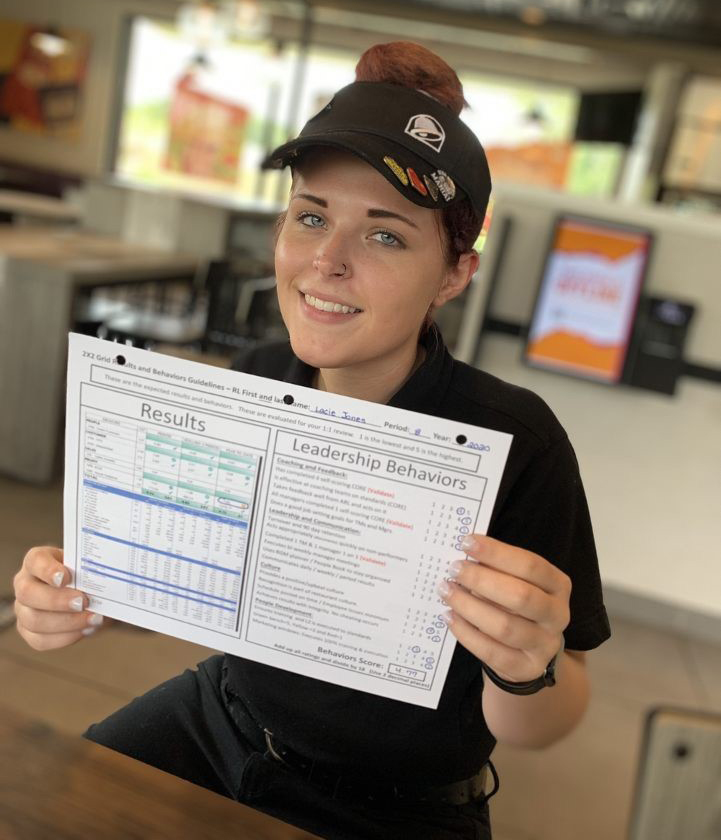 Lacie Jones joined the Tacala family in 2018 as a Team Trainer, and she quickly worked her way up to Restaurant Leader and Market Training Leader in Columbiana, Alabama. In her first year as a Restaurant Leader, she was a North Star Winner and earned her spot in Taco Bell Corporate's Golden Bell Top 100 in 2020 and 2021. She currently serves as a Field Training Coach in Alabama, her next goal is to become a Tacala Area Coach.
What is your favorite Taco Bell menu item: Rolled Chicken Tacos
If you could design a sauce packet, what would it say? Keep Smiling Sunshine!